Shaped by Nature, became the philosophy of Felix Z Designs, as it is the fundamental backbone of not only the designer and the process, but the soul of the company. Felix, believes that "jewelry should be built around the natural state of the stone."
The Nature Process
Felix Z, has a global approach to their family owned jewelry business. The formation of a single ring or necklace can be originated from several countries. Felix Z, utilizes the natural resources of a particular country, and combines them to create an exceptional result. Felix was born in China and grew up in Central America, (Panama) His multicultural upbringing and experience is reflected in many of the designs. Felix Z, views the process as an extension of family. Every factory relationship that produces a Felix Z creation is family owned and personal to the designer. There is a certain standard and quality that is generated as a result of this relationship.
Shaping of Felix Z:
What kind of shape would a handcrafted Felix Z Design create? Well, that answer is quite simply, "the beauty in the raw!" Every single stone has an elegance within itself, unprocessed, and molded to bring out the natural artistry of the particular stone. The ultimate style reflects the color, shape and size of the stone. Architecture and universal influence "shape," the inspiration behind a Felix Z piece.
The natural stones are sourced in countries in Latin America, India and China. They are set with .925 sterling silver, rhodium plated or 18k solid gold. All pieces are set with e-coating to prevent tarnishing and oxidization .This process ensures long lasting wear of your beautiful new pieces!
All of the Felix Z collection rings have concealed adjustability, so everyone can enjoy a custom piece with limitless functionality!
At Felix Z, we are a minority owned family business who supports other SBA business. We contribute a portion of our sales to help fair trade/ freedom to artisans. Esperamos traer un "pedazo de naturaleza" a su vida.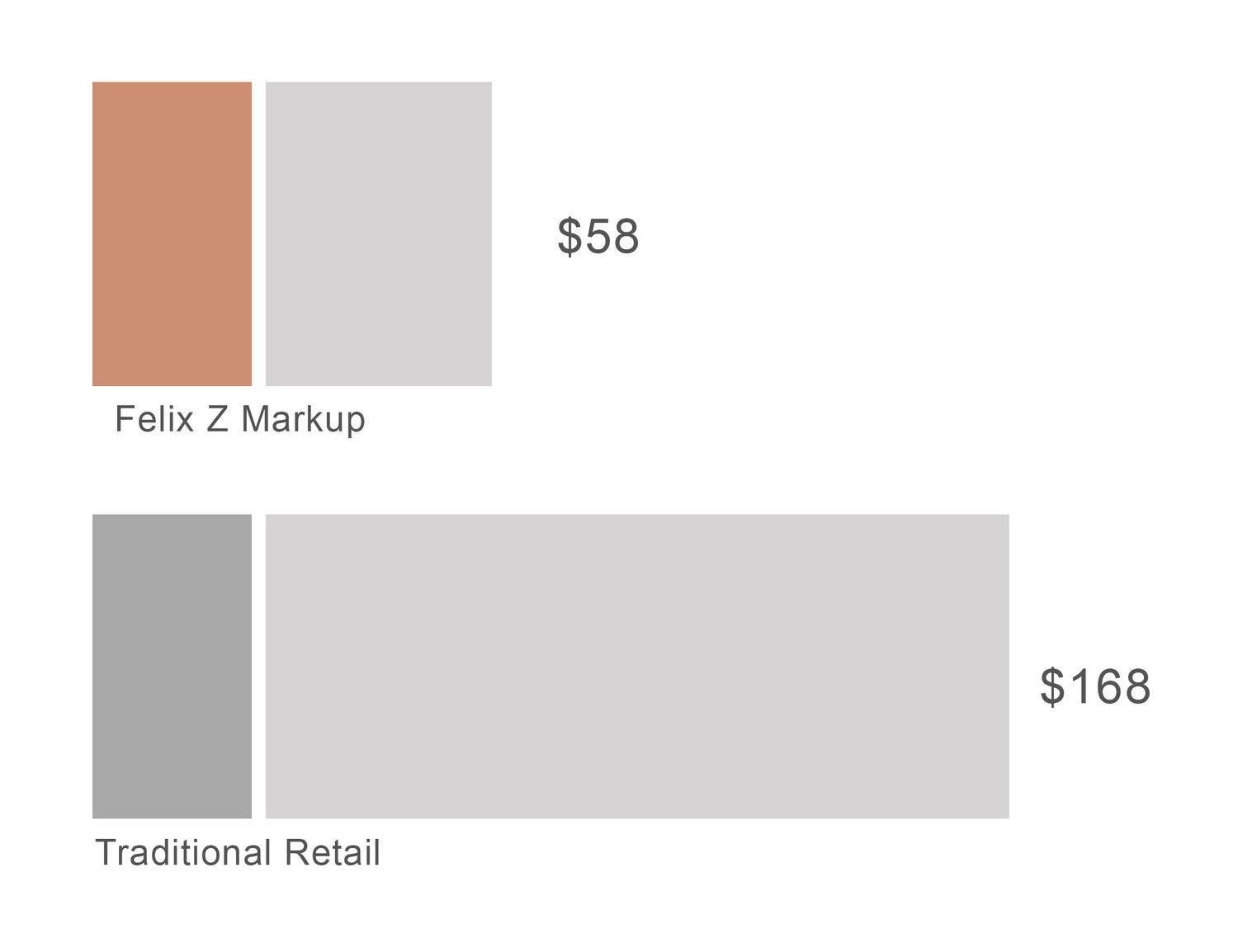 Fair Pricing
Most brands in our industry retail markup is 8-10 times their actual cost due to high overheads and having to go through different levels of middlemen to produce their final products.
We actually do the entire process with our own selective craftsmen and artisans, from stones selection, designs to the final products.
While we are able to control our expenses and cost, we pass on the savings to our customers without having to do the traditional markup, thus providing our customers hand crafted premium products without paying the premium price.
Q&A with Felix
Felix Z is a family business, can you explain how that started?
Wen, my wife, has been by my side from the start of selling our pieces in trunk shows, and street sales.
We started small, but we really wanted to understand our customer, and understand how we can create something that would be memorable. We started to then expand to traveling, and it became about finding others who also believed in our vision. We are so grateful to be a small family business and have our extended family globally through our long lasting relationships.
Learn More